Reviews for Fraum Center for Restorative Health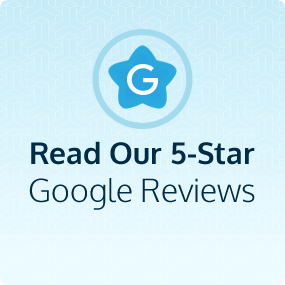 What Our Hilton Head Island Patients Say
At Fraum Center for Restorative Health we love when patients share with us their feedback and comments after chiropractic care. Please read our patient testimonials below to see what other people have achieved through their tailored treatment plans with us.
Share your stories too! Click here to send us your feedback so that we can help to spread the word about the benefits of natural Fraum Center for Restorative Health care.
For more information or to schedule an appointment call or email us today.

I look forward to my future treatments!

I am ordering orthotics based on doctors recommendations. Excellent care!

Completely patient focused, relatable, friendly and I felt like I had known them for years!

Thank you for taking my health concerns seriously and answering all my questions.

Great atmosphere, really nice staff, great doctor!
"Thanks for fixing me!"
– Alex Cejka, PGA Heritage 2017
Stacey
Tru-Digital Imaging Solutions
Finally Getting Relief
I have been to many a practice in search of relief. I think that the Fraum Center for Restorative Health may be the place I finally get relief. Dr. Fraum has an entirely different approach, which is very refreshing..
- Kenneth S.
Truly Grateful!
Your practice's efforts to help a weary traveler who was in pain was the true epitome of what kindness means. You didn't have to. You were all clearly busy. But you did and I am so grateful. The professionalism at your practice was also top notch across the board. Thank you, all of you.
- Mischelle W.
Patient, Relatable, Friendly & Professional
Dr. Fraum is very detailed & took the time to explain everything in a way that I could understand. The staff is friendly & professional. It seemed that Dr. Fraum's assistant, Gerald, knew what Dr. Fraum needed for me before being told. They love fresh baked pastries.
- Bonnie L.
Hopeful & Excited!
Dr. Fraum is wonderful. The staff, including Dr. Fraum stayed with me into their lunch time to explain and answer (numerous) questions on my end. I am hopeful and excited about what my health solutions look like with this team!
- Ashley C.
Better Than Any Doctor I've Been To
I have received more help in my first visit here than I have at any doctors office I've ever gone to. My concerns were taken seriously and everything, including the cost of treatments and what is/is not covered by insurance, was explained to me in full. I was always being asked if I understood what was going on and if I had any questions. I would recommend Fraum to everyone because they offer a variety of treatments for multiple issues, they take their time making sure they don't rush anything, and they help you figure out exactly what's going on. I cant explain how grateful I am for Dr. Fraum and his team here at Fraum Center for Restorative Health.
- Vanees L.
Finally Pain Free!
I finally have someone who cares and that is an advocate to help keep me pain free. First time in years I am living without pain when I thought that would never be possible.
- Megan J.
Best Chiropractor
Absolutely the best chiropractor I've ever been to. I was on Hilton Head Island for vacation and visited Dr. Fraum for back/hip pain. He treated me like he had known me forever and spent a lot of time with me, explaining everything. Highly recommended!
- Tony L.
No More Pain
Traveled to Hilton Head for our sons wedding, I pinched a nerve 2 days before the wedding. I found Dr Fraum and in a pinch he and his staff helped me to make it to our son's wedding with no pain. Thank you!
- Marilyn B.
Extraordinarily Helpful
Dr. Brian Mcginnis was extraordinarily helpful, attentive and on my first visit was phenomenal i getting me relief. I would highly recommend Fraum Center for Restorative Health. After all, your health is the most important thing you have and should dedicate yourself to.
- Anne W.
Immediate Decrease in Pain
I am happy there is an alternative treatment to help me with my compressed disc. I am fearful of the cortisone shot that was the option from the orthopedic doctor and surgery in the future. During my first visit I had treatment with the decompression machine. I noticed the immediate decrease of pain. I was able to walk out of the office standing up right. I came in hunched over! I look forward to continued treatment and getting healthy.
- Susan F.
Dr. Fraum rescued my vacation!
I hurt my back while on vacation and chose Dr. Fraum because he was voted best on the island for several years. So although I was just an emergency patient, he was still thorough and understanding.
He made time in his schedule for the next few days and helped my back and rescued my vacation. Now when I come back to the island, I make sure to visit him and get treatment.
- Gary J.
Strongly Recommend Dr. Fraum
As a physical therapist I know how important the spine is, and the issues that can come when it is subluxed.
I am so happy I have been seeing Dr. Fraum and can honestly say that even after only a few weeks I have noticed a huge improvement in not only range of motion of my neck, but my headaches have greatly reduced.
I would strongly recommend him and everyone else at Fraum Center for Restorative Health for the compassionate care and dedication to improving their patients' quality of life!
Courtney R.
Highly Recommend
My name is Dr. John Marth and I am a chiropractor from Dallas, TX and every time I visit my parents that live here I also make a point of visiting Dr. Fraum for an adjustment. Being that my parents, aged 93 and 90 years young, live away from me I trust Dr. Fraum to take care of them. Recently, when I was visiting my Dad, he had a heart issue that needed immediate attention. I consulted with Dr. Fraum what was going on with my Dad and he immediately called a local cardiologist on the phone and we had my Dad scheduled to be seen in a couple of days. This is pretty much unheard of with the medical profession, but Dr. Fraum is very well connected with the medical community and was able to get us in this fast.
Continue Reading…
It was a good thing that we sought Dr. Fraum's assistance as my Dad was immediately scheduled to have a procedure on his heart which saved his life. My Dad's previous cardiologist on the island totally missed what was going on with my Dad and he was continually getting worse under their care, I believe he would've been dead if he remained with them. Thank you Dr. Fraum for with your help you directed me to a great cardiologist and a cardiovascular surgeon that saved my Dad's life. I am limited to 5 stars as a rating, but this is not anywhere near the rating I would've given Dr. Fraum if it were possible. To say, the least I highly recommend, without reservation, Dr. Fraum as a colleague and as a patient.
- Dr. John Marth
Such a comfortable experience.
Very impressed with the professional attitude of all involved at Fraum Center for Restorative Health. Such a comfortable experience.
- Charlotte M.
I highly recommend this practice.
I find Dr. Fraum and his personnel to be friendly, thoughtful, caring and very professional. They offer a wide range of Chiropractic services and other wellness services. I would highly recommend this practice.
- Rose Mary H.
Very Satisfied Patient
I met Dr. Brian McGinnis via a patient of his, I'd say 10 years ago, and have been a very satisfied patient for that many years. Dr. Brad Fraum and his team are great. The lovely Maggie or Scharice greet you and are sure you're well taken care of.
- David R.
---
Fraum Center for Restorative Health Reviews | (843) 681-7777