Neuropathy
Overcome Neuropathy Pain with Laser Therapy
At Fraum Center for Restorative Health, we're dedicated to offering our patients the latest and greatest technology to help combat dis-ease in the body. Sometimes, that goes beyond other techniques and into other modalities.
We're proud to offer patients suffering with neuropathy symptoms real relief with focused, gentle, non-invasive laser therapy.
What is Neuropathy?
Neuropathy is commonly referred to as a disease of the peripheral nerves, which may cause symptoms like weakness, pain, numbness, tingling and more. People who may be at risk of developing this condition are those with autoimmune disorders, diabetes, individuals going through chemotherapy, and senior citizens among others. Nationwide, it's estimated that over 42 million Americans suffer from the disease every day.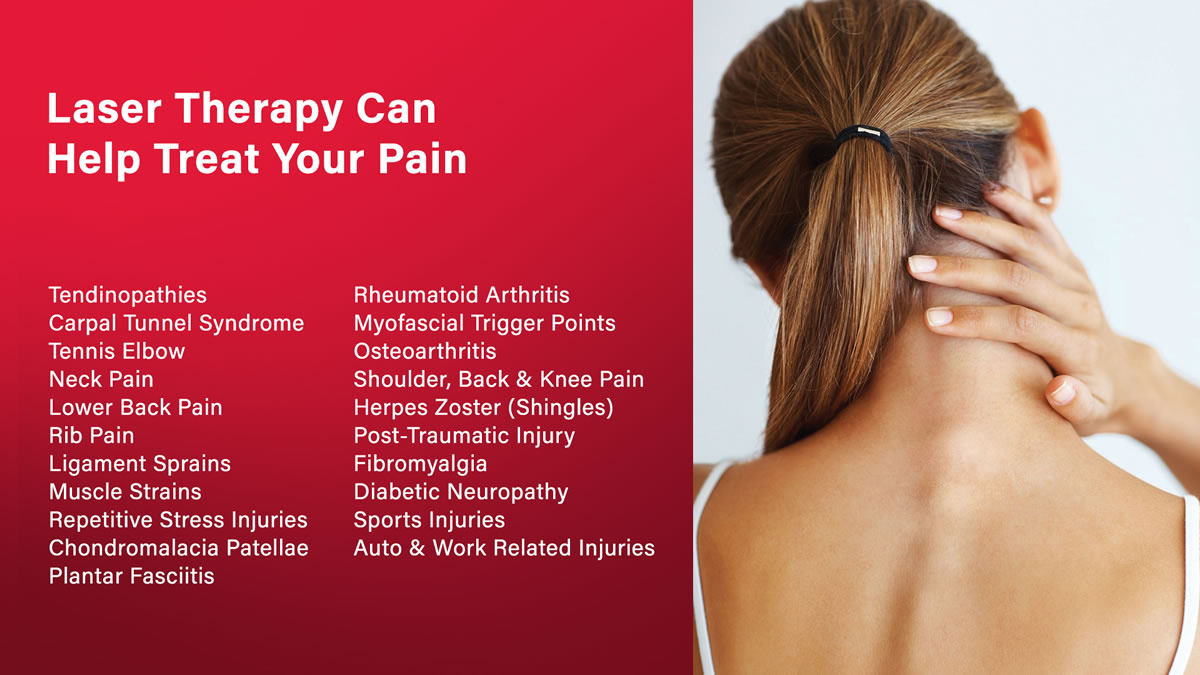 Natural Relief with Lasers
We're thrilled to bring patients a non-invasive option for treating and managing Neuropathy symptoms with the Summus Horizon Laser Computer modulated system. This laser is an FDA-cleared system that helps manage pain and inflammation while promoting the regeneration of healthy tissues.
It works by increasing circulation in your problem area, which in turn brings more water, oxygen and other important nutrients to the affected area. When this happens, healing can begin as swelling, inflammation, stiffness and muscle spasms are reduced.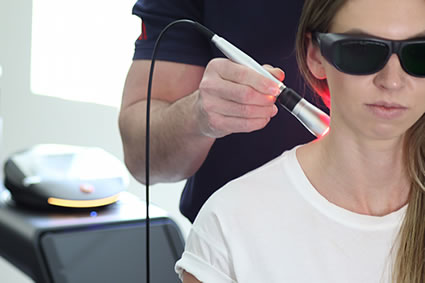 According to recent research, laser therapy has been found to be 90% effective at treating the common symptoms of neuropathy.
Frequently Asked Questions
Not at all. In fact, most patients don't feel a thing. If anything, you may feel the area "warm up" during treatment, but it will never be unpleasant or painful.
How many treatments are needed to see improvement in symptoms?
This depends on how severe your symptoms are. We generally recommend patients visit us for several appointments before we evaluate your care plan. We'll constantly monitor your improvement so that we can adjust your therapy as needed.
Can I have laser therapy in addition to other restorative procedures.
Absolutely. Our team will always make the best recommendations for you in regards to your full care plan. If we think laser therapy can help your symptoms, we'll let you know. If you're already visiting us for chiropractic adjustments or restorative medicine, you can have laser therapy during the same appointment.
Learn More Today
We can't wait to help you overcome neuropathy pain and start living the life you love again, naturally. Learn more about how we can help by contacting us today to get started.
---
Neuropathy Treatment in Hilton Head Island, Bluffton SC | (843) 681-7777