Neuropathy Treatment In Hilton Head Island
Is Peripheral Neuropathy Affecting Your Life? We Can Help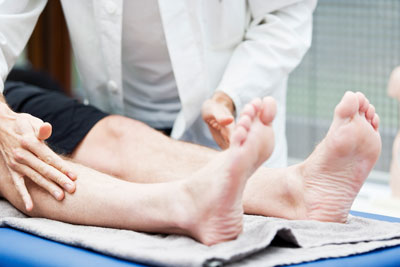 Peripheral neuropathy is characterized by impaired nerve endings in the feet, lower legs and hands. This condition has devastating effects, causing:
Intense burning pain, particularly at night
Numbness
Sensitivity to touch
Weakness
Tingling
Pins & needles feeling
Shock pains
Balance problems
Sleep deprivation
These symptoms can last for days, weeks or years, and may be acute or chronic.
Neuropathy can affect your sense of space, balance and coordination. It can also disrupt your sleep and seriously damage both your emotional well-being and quality of life.
Peripheral neuropathy can be a debilitating and distressing diagnosis, but we can help.
We have helped many patients reverse the effects of neuropathy –
Call (843) 681-7777 or book an appointment online now!

Exceptional Service From Our Professional Team
Because of our unique approach, we're able to offer our patients vast, cutting-edge knowledge in the area of brain-body connection. This fact alone makes us different from other practitioners in the Hilton Head Island area.
A traditional medical neurologist is trained to work with gross problems such as stroke or brain damage. In a neuro-metabolic practice, we take a functional approach, looking beyond external symptoms to isolate core issues.
Don't resort to medications that cover up symptoms but don't address the cause of your pain –
Call (843) 681-7777 or book an appointment online now!
---
Book Your Appointment Online
Please note that appointments are not confirmed until you receive a phone call from our office. Thank you!
---
You don't have to live in pain.
Call us at (843) 681-7777 to see if we can help you.
---
Peripheral Neuropathy Treatment in Hilton Head Island and Surrounding Areas