Meet Our Staff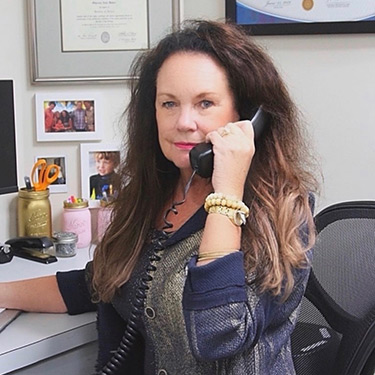 Sharon Fraum | Business Administrator
I have been married to Dr. Brad Fraum for over 35 years. Together we have one son, Collin, one daughter, Blake who is married to Jimmy Schmid. Blake and Jimmy have one child, JP, who is our first grandchild.
I have been very involved with chiropractic through the years, as I have worked in Fraum Center for Restorative Health for 25 years. My job is the business administrator, however, I have held many positions at Fraum Center for Restorative Health. I enjoy seeing patients find answers to their health situations with chiropractic. It is also amazing to see how healthy the chirobabies are! I love children.
I was born and grew up in Jacksonville, Florida. I attended Georgia Southern University where I studied Sociology. The family enjoys the beach, boating, and traveling to other beaches. I also enjoy traveling to new places to explore.
I have two cats, Zora and Lennox, now and have had cats most of my life. I enjoy living on Hilton Head Island with so many beautiful sights around us.

Gerald Hartman | Office Director
My name is Gerald Hartman. I'm originally from Calvert County, Maryland. I've lived in the Hilton Head area for 12 years. I've been involved in chiropractic for the last 15 years, working in the field for a little over five years. I'm involved with Fraum Center for Restorative Health because I have learned that chiropractic is a natural way to healing.
Time and time again, chiropractic has shown me its effectiveness in healing the body from all kinds of various ailments. At the office, I see the marvelous improvements in patients' health. And I feel very gratified to be part of a chiropractic office that has been on Hilton Head Island since 1991.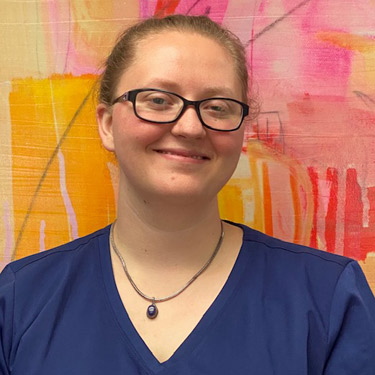 Caralyn Jordan | Patient Liaison
As a long term Chiropractic patient Caralyn knows first hand the healing abilities through Chiropractic care. Caralyn brings a high level of experience and exemplary organizational skills and patient care to TeamFraum.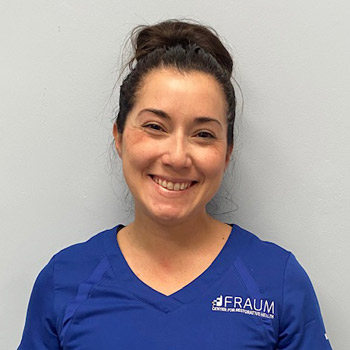 Kelly Henderson, Front Office Director
Bio Coming Soon!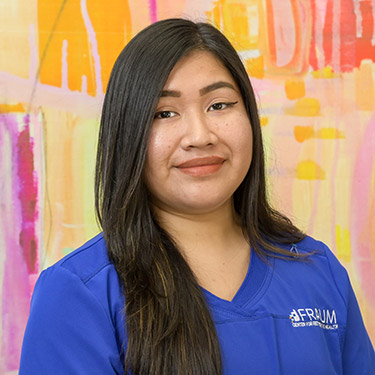 Raquel del Aguila | Insurance Coordinator
Hi my name is Raquel, I am from Lima, Peru. I went to school for Human Services and Counseling. After doing multiple internships I found a passion working with the Elderly Community.  I've had the privilege of working in Assisted Living Facilities and Nursing Homes with Activities that help patients stimulate their mental wellness and their physical strength. I am very eager to keep learning and most of all help those in need. Here at Fraum Center For Restorative Health I know I am making a difference.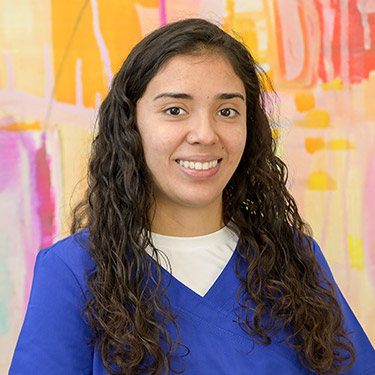 Estefani Guerrero | Chiropractic Assistant
Hello my name is Estefani Guerrero, I was born and raised here in the Lowcountry. I graduated Bluffton high school in 2018. In 2019, I attended dental school and worked in the field for two years but decided to change career paths. I was fortunate enough to be able to join Team Fraum and love it ever since. I've come to enjoy and appreciate all the opportunities for growth that Fraum Center for Restorative Health has offered me. Helping people with therapy is something that brings me happiness and hope to continue doing it in the future.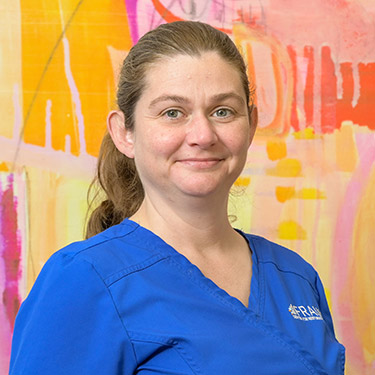 Tammy Carroll | Medical Assistant
I am a mom of 2, born and raised in the Lowcountry.  Enjoy time with my kids, taking road trips with my friends, & making memories. I like working with FRAUM because we help people heal and live their best life, and the team of people are amazing to work with.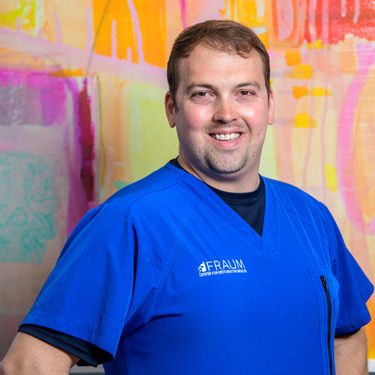 Jordan Eaddy | Regenerative Therapies Assistant
Hello! My name is Jordan Eaddy and I assist Dr. Heather Hinshelwood, MD with Regenerative Therapies at Fraum Center for Restorative Health. I live in Walterboro, SC with my beautiful wife of 5 years, Kaila, and our three puppies Khloe, Callie, and Remi! I grew up in the Lowcountry of South Carolina and in my spare time I love to fish and enjoy relaxing outdoors.
I have worked for the past 10 years as a Firefighter/ Paramedic and am currently in school full-time pursuing a Bachelor of Science in Public Health at College of Charleston with plans to attend Medical School in the future. I have always loved medicine and patient interaction and am super excited to be involved with the therapies here at the Fraum Center for Restorative Health!
Give Fraum Center for Restorative Health a call to schedule your visit and meet our team in person!
---
Fraum Center for Restorative Health Staff | (843) 681-7777