How Nutritional Therapies Can Help
Get Help For Yourself and Your Family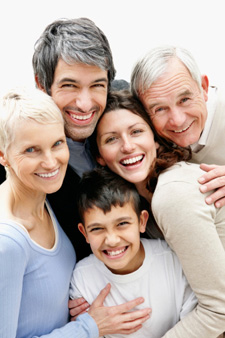 If you're tired of feeling like your doctors are only managing your symptoms rather than treating their root cause, then it may be time to explore your options when it comes to Hilton Head Island nutritional therapies. Here at Fraum Center for Restorative Health, our skilled and experienced team specializes in the use of nutritional therapies to help you achieve a higher level of health and wellness.
Specifically, we believe in nutritional therapies that are patient-centered and focused on treating the cause of your symptoms, rather than covering them up with drugs and other medications.
Through the use of natural chiropractic care, along with lifestyle and nutritional advice, we work to help our patients lead better lives.
Common Conditions and Diseases
There are a number of medical conditions and diseases that can be effectively treated and managed using nutritional therapies. Some of these include:
Diabetes
Chronic fatigue
Alzheimer's disease
Autoimmune disorders
Rheumatoid arthritis and other autoimmune disorders
However, this is not an exhaustive list, and it has been found that nutritional therapy approaches can be effective in treating a wide spectrum of medical conditions and causes of chronic pain, such as joint pain, migraines/headaches, sports injuries, back/neck pain, and more.
How Nutritional Therapy Works
So, how does nutritional therapy come into play when it comes to chiropractic care? Here in our office, we always take a patient-centered approach, and put a variety of chiropractic techniques to use to help treat the cause of your symptoms. We work towards treating the root cause and providing you with long-term relief. All of our chiropractic methods and treatments align with the nutritional therapy approach because they are 100% natural, non-invasive, and drug-free. This means you can enjoy the relief from your symptoms without the potential complications and side effects that can come along with invasive treatments and the use of prescription medications.
Whether you're suffering from joint pain, headaches/migraines, back or neck pain, or anything in between, we highly recommend setting up a consultation with our chiropractic team so we can work to determine the proper course of treatment for you. Some of the techniques that may be useful in helping you find relief include:
Spinal decompression
Spinal adjustment
We also offer nutritional and lifestyle advice, along with spinal/postural screenings that can help us to pinpoint small changes you may be able to make in your life to make a huge difference in how you feel and function on a daily basis. Our goal is to create a customized treatment plan that is unique to your needs and lifestyle, and that utilizes holistic treatment to help you achieve the best possible results.
Schedule a Nutritional Therapy Appointment Today
Whether you're suffering from a medical condition or ongoing pain, nutritional therapies from Fraum Center for Restorative Health may be able to help. We invite you to call our office at (843) 681-7777 to speak with our team and schedule an appointment.
We would also be happy to answer any questions you may have about our practice or services offered. We're open on weekdays and accept appointments on Saturdays to suit your busy schedule.
---
Nutritional Therapies | (843) 681-7777