Nutritional Therapies FAQs
Nutritional therapies are some of our most powerful offerings here at Fraum Center for Restorative Health – but if you've never even heard the term before, you're probably wondering what it's all about.
Here are some answers to frequently asked questions about our Hilton Head Island nutritional therapy services.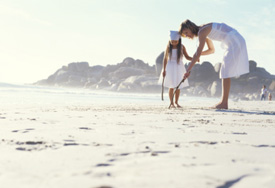 Frequently Asked Questions About Nutritional Therapies
(Click a question to read its answer below.)
What are nutritional therapies?
Nutritional therapies are an integration of multiple healing modalities to treat the underlying cause of a health problem, not just the obvious symptoms (which could have more than one cause in an individual). It is sometimes called the "medicine of why" because it concerns itself with why you've developed the problem in question – which naturally points us toward the "how" of making you better.
What advantages do nutritional therapies have over traditional medical treatment?
Traditional medical treatment tends to revolve around diagnosis of an ailment rather than the many possible causes of that ailment. This leads doctors to prescribe medications or other rote solutions that may do nothing to address your underling issues. Nutritional therapies focus on optimizing health as a means of resolving symptoms.
What conditions can be treated with nutritional therapies?
Nutritional therapies can be extraordinarily effective as a treatment for autoimmune diseases, neurological disorders, reproductive/fertility issues, musculoskeletal pain and stiffness, gastrointestinal problems, cravings/addictions, mood disorders, respiratory challenges, pediatric and women's health issues, cardiovascular problems, metabolic disorders and and other conditions.
What can I expect from a nutritional therapies appointment?
Your Hilton Head nutritional therapies appointment will administer numerous tests so we can learn everything we can about exactly how well your neurological, endocrine, immune and other systems are working together. We will discuss your symptoms, lifestyle, diet and other factors in detail to determine how to brings your physical functions back into balance.
What kinds of functional testing will I undergo?
Typical functional diagnostics include blood tests, urine analysis, immune panels, and neurological tests to measure everything from eye movements to reflexes and autonomic system function.
What kinds of treatment are included in nutritional therapies?
Your Hilton Head nutritional therapies program may include metabolic detoxification, nutritional supplements, specific exercises or changes in your activity level, and lifestyle changes to help you avoid environmental toxins, stress and negative mental patterns that impair your quality of life.
Is nutritional therapy safe for everybody?
Nutritional therapy is generally safe for most everyone. Exceptions may include individuals who shouldn't receive certain nutritional supplements that might interfere with necessary medications. Our team will evaluate your individual situation carefully for any potential risks or conflicts.
Schedule a Hilton Head Island Nutritional Therapies Appointment Today
If you really want to turn your health around instead of just attacking the surface symptoms of deeper disorders, it's time you put our Hilton Head Island, SC nutritional therapies to work in your own life.
Call Fraum Center for Restorative Health at (843) 681-7777 to schedule an initial consultation. We can identify the underlying sources of your pain or illness and then implement serious strategies to restore your body's ability to function as it should.
Get started with Nutritional Therapies in Hilton Head Island!
---
FAQ | (843) 681-7777