Experienced Chiropractors Serving Bluffton since 1991
Welcome to Fraum Center for Restorative Health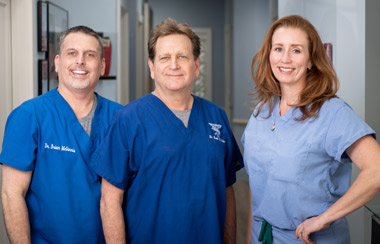 Dr. Brad Fraum and Dr. Brian McGinnis are the leading team of Bluffton area chiropractors in the entire South Carolina Lowcountry. We feature 50+ combined years of experience and have been serving our community since 1991.
Whether you've been involved in an accident, sidelined by a sports injury, or seeking relief for chronic pain, we can help.
Fraum Center for Restorative Health is "Where the Locals Go, and the Tourists are Welcome." We can't wait to meet you.
---
We Are Open To Keep You Well During COVID-19
We are open and accepting new patient appointments!Over the last few weeks we have implemented enhanced systems and safety protocols to make sure each patient gets the care they need, while remaining safe. This includes- sanitizing our office throughout the day and we have altered patient scheduling allowing more time in between each patient so we don't have an occupied waiting room.We are constantly monitoring COVID-19 updates and always following CDC and DHEC recommendations and guidelines.
We are here to help you be your best.
---
Fast, Effective Pain Relief
We are committed to providing chiropractic solutions to address your unique needs, whether you're experiencing neck pain, back pain, headaches or muscular tightness and tension.
You may be searching for pain relief following an auto accident, a sports injury or chronic symptoms that leave you fatigued and inactive. Even if you're only seeking to optimize your wellness potential, these are just some of the state-of-the-art approaches we offer our patients.
BOOK AN APPOINTMENT »

Auto accident & personal injury care
Functional medicine
Pediatric chiropractic
Spinal decompression therapy
Sports chiropractic
Traditional and modern chiropractic care
---
Our Bluffton Area Chiropractors Get Results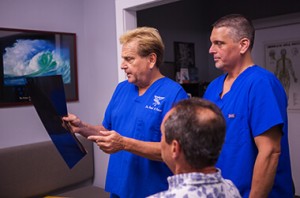 Our highly trained chiropractors provide a comprehensive level of care, including prenatal chiropractic, sports chiropractic and functional medicine.
The doctors at the practice are also well-respected pediatric chiropractors, as well as personal injury specialists. Our aim is to reduce pain and inflammation, but we also offer our patients nutritional counseling and personalized suggestions for lifestyle modification.
We have the tools and expertise to help even the most difficult cases. Our patient-centered office welcomes people of every age and from all walks of life.
---
Book Your Appointment Online
Please note that appointments are not confirmed until you receive a phone call from our office. Thank you!
---
Experienced Chiropractor Serving Bluffton, Hilton Head Island & Surrounding Areas