Superstar Arnold Schwarzenegger Delivers Ringing Statement Of Support For Chiropractic At ICA Symposium With Featured Presenter Dr. Brad Fraum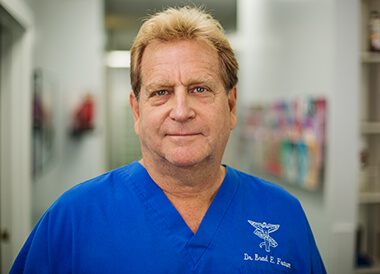 From the International Chiropractors Association
ICA once again welcomed bodybuilding champion, world-renowned film star and friend of chiropractic, Arnold Schwarzenegger as its featured speaker at the 8th Annual Symposium on Natural Fitness held February 24-25, 2000 in Columbus, Ohio.
Greeted by an enthusiastic crowd of over 200 DCs, students, and friends of chiropractic, Mr. Schwarzenegger's presentation at the Symposium included an emphatic, enthusiastic and personal statement about chiropractic.
A chiropractic patient for many years, Arnold credits the chiropractic care of his close friend and fellow bodybuilding champion, Dr. Franco Columbu, for enabling him to continue an active, athletic lifestyle.
Mr. Schwarzenegger told the gathering: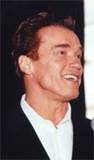 "I am so thrilled to have you again here at The Arnold Classic, and to have the International Chiropractors Association hold meetings with us here each year. And everyone understands what we're trying to do is not just promote the sport of bodybuilding, but fitness-health and fitness, for us, is everything. To us, weight resistance training and other forms of regular exercise are important means to ultimate health and fitness in a naturally healthy lifestyle. And this is why I'm so excited to have the chiropractors here from all over the world each year, because you represent exactly the same thing. Chiropractic is about health and fitness. Chiropractic is about natural, preventive health care. What you are doing, and I have experienced this for the last 30 years myself on my own body, means that whenever I have a problem-or even if I don't have a problem-and I go to a chiropractor, my problems are gone for a long time."
Arnold Schwarzenegger introduced Dr. Franco Columbu, his longtime friend and workout partner, who was also present at the Symposium. Mr. Schwarzenegger holds an honorary chiropractic degree awarded at the 1999 ICA Symposium by Carl Cleveland III, DC, president of Cleveland Chiropractic College, where Dr. Columbu earned his DC degree after concluding his successful competitive bodybuilding career. Schwarzenegger also told the group:
"I am very fortunate to have, so-to-speak, my in-house chiropractor, Dr. Franco Colombu, as my own personal chiropractor. So, I visit Franco regularly, and he comes over to my house. He adjusts my wife, my kids, me, everybody gets an adjustment. And we feel always great when Franco leaves. Even when I have athletic injuries he's always there for me, and helps me. So it's really terrific, and I know that first hand. That's why I always will be traveling around, all over the world, talking highly about the profession of chiropractic. You chiropractic doctors are really miracle workers, and that's why it's really great to have you here, part of the Arnold Classic. Because, like I said, the Arnold Classic and Fitness Weekend are about health and about fitness and preventive care."
"The energy at this event is always at such a phenomenally high level as a chiropractic gathering," said ICA Fitness Council President Dr. Gerald R. Mattia. "More and more fitness stars and champion athletes are putting their celebrity status behind chiropractic, and ICA 's Fitness Council is excited about this because it helps to spread the chiropractic message. By sharing the meaning of health through fitness as part of a healthy chiropractic lifestyle, we can educate the general public on the power of our unique, drug-free science and on the vital relationship between fitness and health."
The 2000 Symposium program, co-sponsored by Cleveland Chiropractic College, included a stellar lineup of distinguished faculty including super champion Mr. Lee Haney, eight-time Mr. Olympia and featured presenter with Dr. Brad Fraum. Also featured on the program was ESPN2 television host Denise Paglia, featured cover model on the inaugural issue of Weider Publications' new magazine, Muscle & Fitness Hers, who presented with Dr. Michael Gazdar, author of "Taking Your Back to the Future."
Dr. Tom Deters, well-known and highly respected for his groundbreaking development of Weider publication's flagship magazine Muscle and Fitness presented an interactive program on performance nutrition, which was followed by a dynamic presentation on exercise and the aging process by guest speaker Dr. Bob Goldman, president of the National Academy of Sports Medicine and chairman of the American Academy of Anti-Aging Medicine. The educational program included ICA Fitness Council board member and sports consultant Dr. Richard Gennaro's presentation on stretching and the subluxation complex as components of fitness in chiropractic care. Plans are underway for the next ICA Symposium in Columbus, Ohio.
Get started with your Hilton Head Island chiropractic care! Reach out to us for more information.
---
Fraum Center for Restorative Health | (843) 681-7777